Citizen journalist Vlatko Misevski has sent photos from the chemical plant OHIS in Skopje  to the editorial office of CIVIL Media.
These days, when the air pollution in Skopje is exceeding world records, despite official information that this plant is not operating for years, there are still some activities there.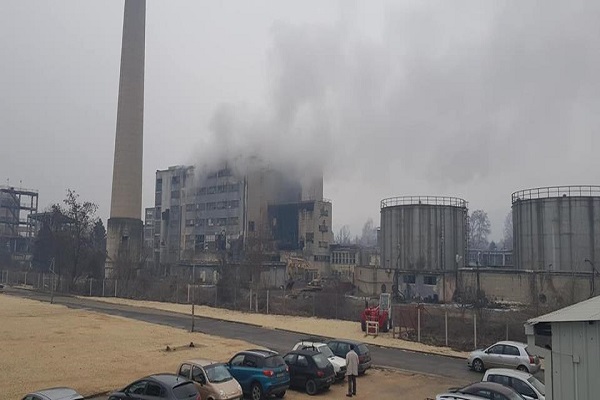 The photos testify that inside the OHIS building something is being burned.
"There have been activities in the plant for several months now. There is work going on inside, things are being taken apart, iron is cut and who knows what is being burned. Several trucks with old iron come out of there every day. This is a daily scene", says Misevski.
The State Environmental Inspectorate, on the the same day of January 22 when these photos were taken, sent an announcement to the media about the extraordinary inspection supervision on the industrial facilities in the country.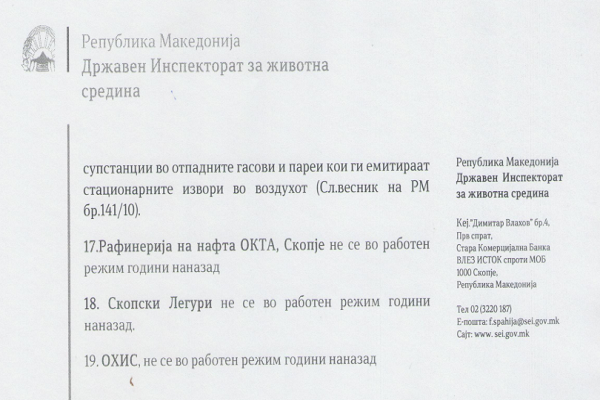 From the attached, it can be seen that the State Environmental Inspectorate does not conclude that there is any pollution since "OHIS" is not operating for years.
Today the Government of Republic of Macedonia also published information about the extraordinary inspection supervisions of the State Environmental Inspectorate, where it is said that supervision has been conducted also on "remaining installations in Skopje that are not functioning for a long time (OHIS, Refinery, Skopje Leguri – Ferroalloys Production, MZT Learnica- Foundry…)".
М. Ivanovska
This post is also available in: MacedonianAlbanian