As the "Movement for clean air" promised, with a 15-minute protest in front of the Drisla landfill, they conveyed their demands that are to contribute to the remediation of the damages from the pollution.
As activists have outlined, their demands refer to the application of the rulebook for conducting inspection supervision, bringing rulebooks for industrial emissions and introducing best production practices for that sector, as well as termination of the contract with the Italian concessionaire due to failing to fulfill the agreed.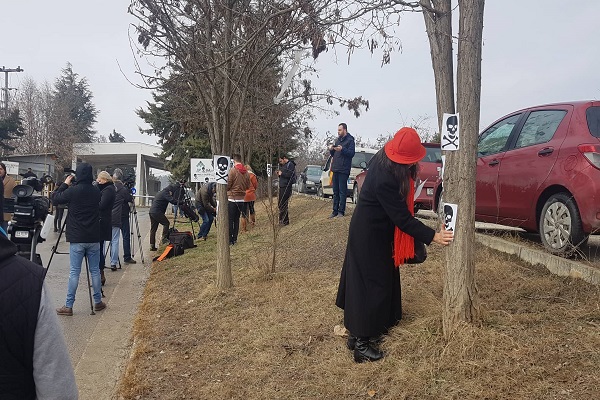 The competent bodies are given 15 days for a reaction, after which the Movement announces a blockade of the City of Skopje and a lawsuit.
D.Temko
editing: Biljana Jordanovska
This post is also available in: MacedonianAlbanian