CIVIL yesterday visited the municipalities of Lipkovo, Kumanovo and Staro Nagoricani within the framework of the project Аction – Integration.
At the info-stands, the citizens of these municipalities had the opportunity to learn about the project, as well as to actively get involved by sending messages to the local and central government on topics in the area of social justice, European values and green initiatives.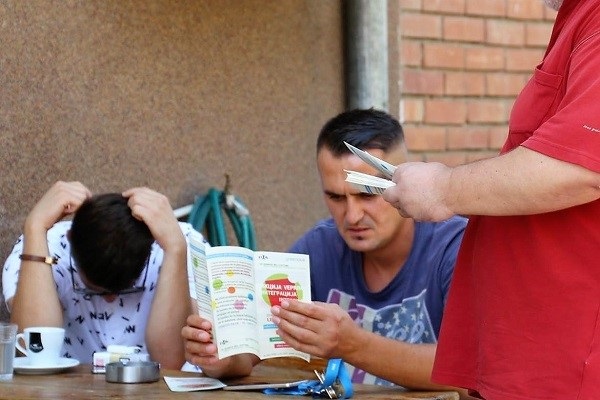 At the same time, a workshop was held on the topic "What kind of Macedonia do I want?", where representatives of civil society associations and the local government spoke. The Mayor of Kumanovo, Maksim Dimitrievski, took time to talk about European values and green initiatives at the local level. CIVIL's team carried out a survey among the citizens of Kumanovo on the same topic, who assessed that more changes are needed for Macedonia to be beautiful and prosperous. Following the successful day in the Kumanovo region, today CIVIL is in Tetovo, Vrapciste and Gostivar. The citizens of these municipalities will have the opportunity to learn about CIVIL's project activities. At the workshop in Gostivar, Mayor Arben Taravari is expected to present his efforts on these topics before the participants.
CIVIL is implementing the project Аction – Integration in partnership with the the Heinrich Bὅll Foundation from Germany. At the meetings that will be held in Gostivar and Kumanovo, participants have the opportunity to exchange opinions, views and information on important social and political issues, freely and without restrictions.
This post is also available in: Macedonian