CIVIL held a meeting with the Mayor of the Municipality of Gostivar, Arben Taravari, but also several meetings with citizens of Тetovo, Vrapciste and Gostivar. Following the successful meetings with local authorities, NGO's, media and citizens in Stip, Veles and Skopje, the project Аction – Integration continued with the same pace in the Polog region.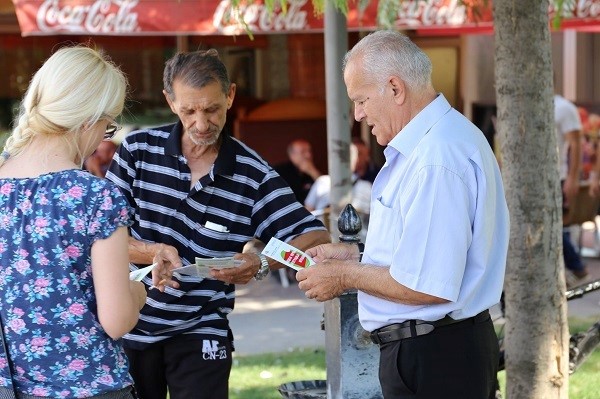 The citizens of Tetovo, Vrapciste and Gostivar had the opportunity to learn about CIVIL's project at info-stands, and to give their opinions, views and ideas in order to contribute towards the promotion of European values and green initiatives. During the next several days, starting today, CIVIL MEDIA will publish more contents regarding the views, plans, activities and challenges facing the Municipality of Gostivar, including an interview with Mayor Arben Taravari.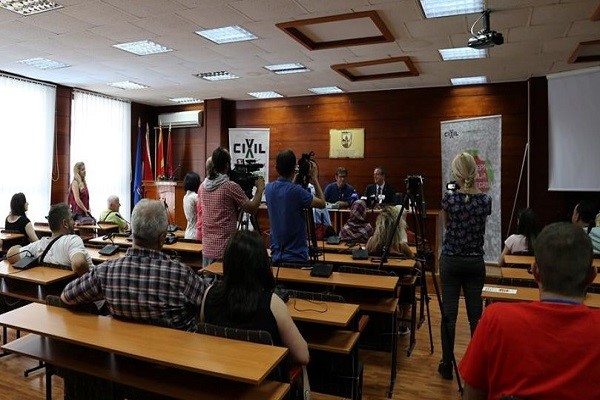 At the meeting under the slogan "What kind of Macedonia do I want?" in Gostivar, Mayor Arben Taravari and the President of CIVIL, Xhabir Deralla, made an address. The event created great interest, judging by the numerous news teams in the municipal hall in Gostivar. The workshop was attended by representatives of NGO's from Gostivar and Tetovo, members of the Council of the Municipality of Gostivar and interested citizens. The emphasis on this workshop too was the need to understand and act in unity, in the direction of green alternatives, democratic reforms and anti-nationalism. In the debate that developed in Gostivar, many ideas were heard, but also a serious and even loud discussion developed on the bitter topics in the context of the project. Furthermore, there was also a discussion on citizen participation and decision making at the local and national level precisely on green alternatives, democratic reforms and European values.
CIVIL's team carried out a survey among the citizens of Tetovo and Gostivar, who had their own views on what kind of Macedonia they want.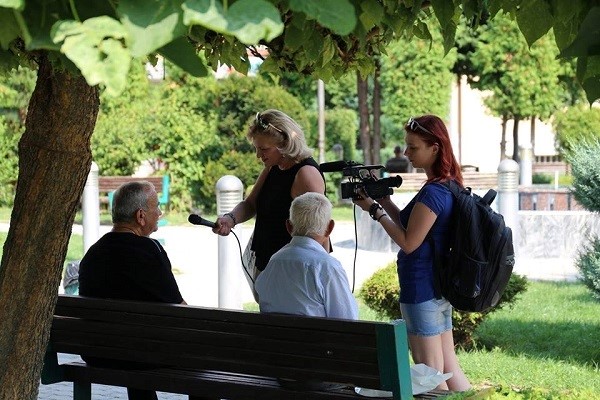 CIVIL is implementing the project Аction – Integration in partnership with the Heinrich Bὅll Foundation from Germany. At the meetings that will be held in Gostivar and Kumanovo, participants have the opportunity to exchange opinions, views and information on important social and political issues, freely and without restrictions.
B. Jordanovska
Cover photo: Biljana Jordanovska/CIVIL
This post is also available in: Macedonian