The Global Civic Charter (#CivicCharter) is being promoted at this moment, at the international conference "Global Perspectives", that has just started three hours ago in Berlin.
"We, the people, have the right and duty to participate in the shaping of our societies" – is stated at the beginning of this important international document that is being presented today before the world public. Until now, 222 individuals and organizations from around the world have supported this Charter.
CIVIL is among the first 50 organizations – signatories worldwide.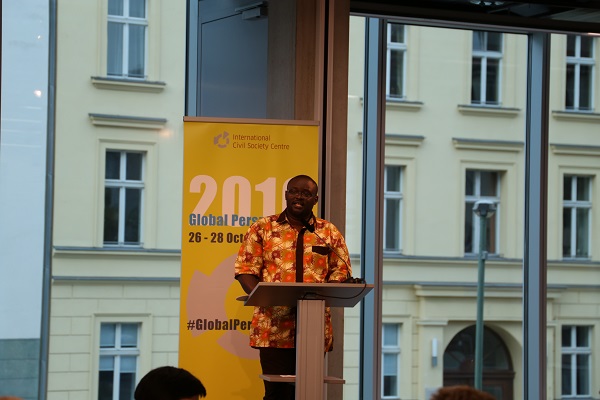 Human rights and the basic rights in the world are increasingly more being violated. In many countries, people and their organizations are facing serious limitations and are deprived from the right to participate in the shaping of their societies. Activists are at risk, persecuted, tortures and killed. Legitimate civil society organizations are obstructed in their work, deprived of funding, they are prohibited to work and are dispersed. Possibilities for citizens to participate in public life are limited or are closed" – is stated in the Civic Charter,which today is experiencing its world inauguration, before about a hundred leaders and directors of worldwide organizations and foundations.

"Will we will choose to keep silent or to be on the right side of history" – concluded Arthur Larok, Director of ActionAid from Uganda, who has the honor of promoting the global Civic Charter.