Western Balkans Circular Economy Week will be held from May 22 to May 26, under the slogan "Partnership 4 Circularity". Accelerated activities are already under way for a large number of simultaneous events in most of the Western Balkan countries, which are implemented by the LogEx regional network, formed upon the initiative of the eminent think-tank organization Balkan Forum from Kosovo.
CIVIL, through its Green Civil organizational unit, is an active member of the network and for the second year in a row participates in the organization of the Western Balkans Circular Economy Week.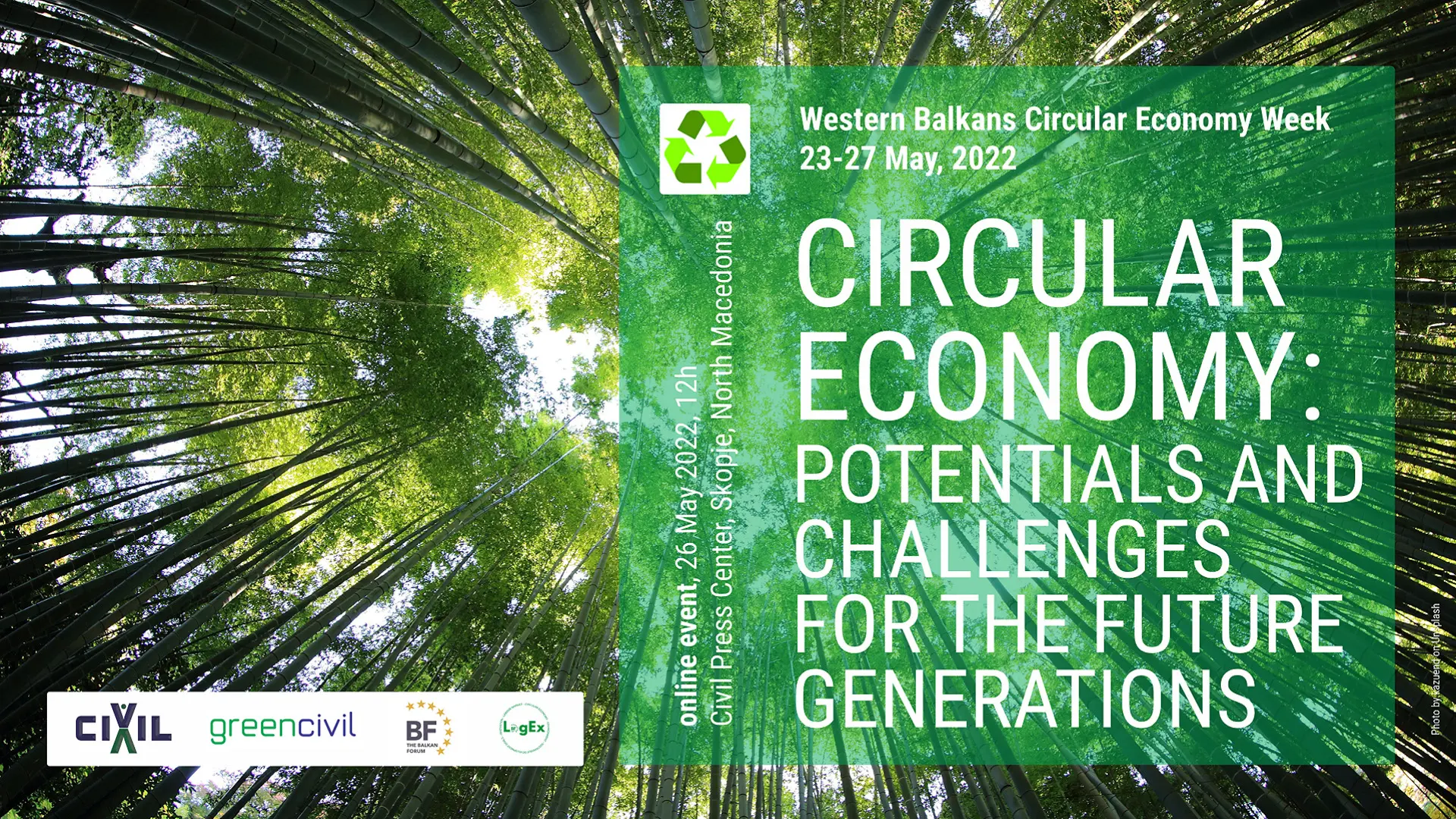 Circular Economy Week is a unique regional initiative, through which the LogEx network tries to contribute to transforming the Western Balkans' approach towards sustainable development, by promoting and implementing circular economy practices.
The events of the Circular Economy Week are filled with promotions of innovative ideas, creative solutions and sustainable practices that have the potential to shape the future of the region. Events, conferences and initiatives in various formats have already been announced where participants from different countries, organizations and institutions will connect, cooperate and learn from one another. The goal is to join efforts in building a stronger circular economy that will lead to reduced unemployment and emigration form the Western Balkans.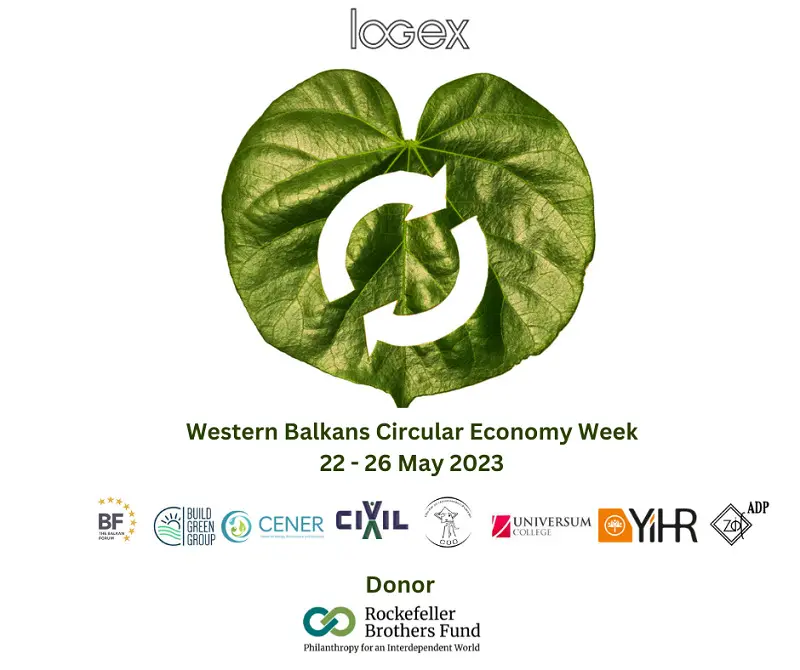 The LogEx community was established in December, 2021. It is a partnership for circularity dedicated to bridging the gap between higher education and the labor market in the Western Balkans. Through joint actions, the network seeks to build human capital, strengthen the circular economy and promote sustainable development, which creates a better future for the region and beyond.
This post is also available in: MacedonianAlbanian